Virtual staging furniture, meaning using digital renderings of furniture, lighting, textiles, art, plants, and more, to enhance real estate photos. It has come a long way in recent years. With some listings, it can be very hard to tell if you're looking at an actual photo of an interior or one that's been created or manipulated.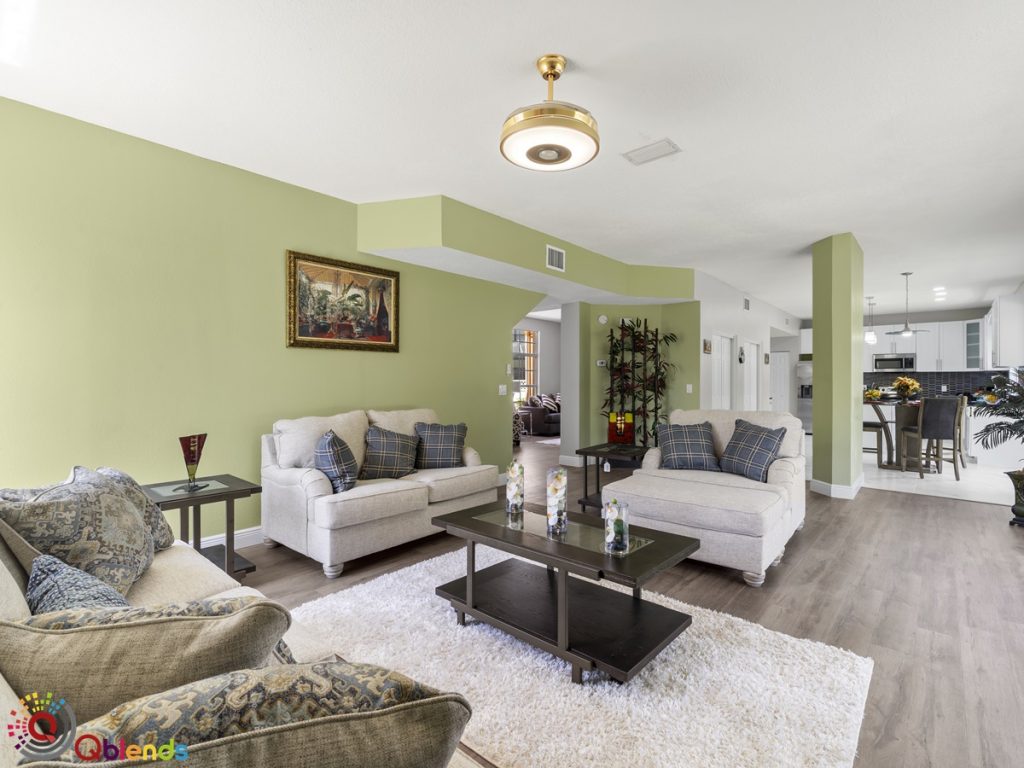 Traditional staging requires the hiring of professional designers to select and arrange furniture. Then a team of movers to transport the furnishings into the home. This is a time-consuming process that costs thousands of dollars. With the premium virtual staging furniture services from Qblends, you can have stunning 3D images of a fully furnished residence in less than 24 hours. In addition, it will be at a fraction of the cost of physical staging. Your prospects will be able to envision what it will be like to live in the home, and nobody needs to move a single piece of furniture!
Using virtual furniture for real estate eliminates that cold, empty feeling that people often get when viewing a vacant property. Our in-house team of licensed architects, 3D rendering experts work together to create an imaginative home furnishing design concept. That will transform a "chilly" living space into a warm, cozy environment. And then we can make a favorable first impression on your prospects.
Outsourcing Virtual Staging Furniture :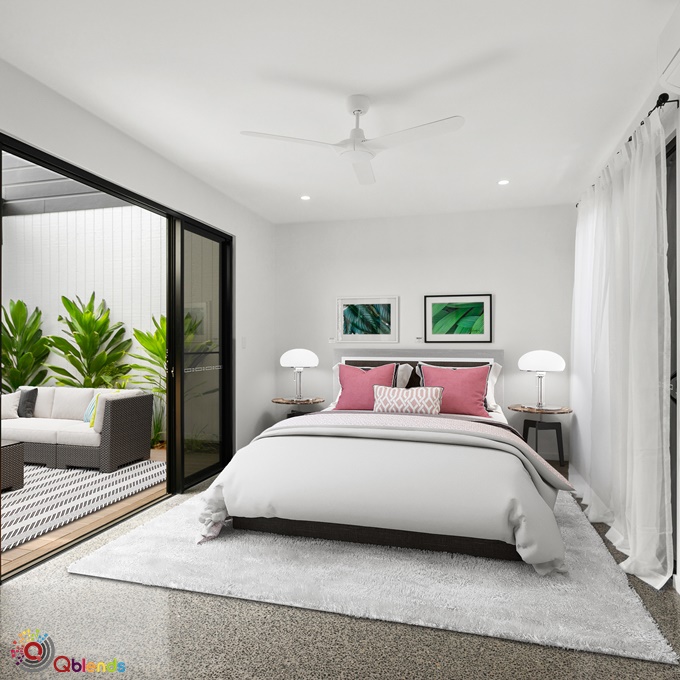 Hiring a professional real estate photographer, then outsource experience team to do your virtual staging furniture. Professional photographer will be able to get the best angles for virtual staging. And stager deliver high-quality photos.
Review virtual staging samples on our website prior to make sure you are satisfied with the quality of their work. Shadows and reflections from the furniture and decor indicate high-quality, realistic staging.
Be specific when telling your stager what you want. This will help your partner meet your expectations without any delays.