Virtual staging services always come in handy when Realtors strive to sell empty or shabby properties. No matter how professional is a photographer, these dwellings look dismal and uninviting on photos.
On the other hand, virtual staging is an effective alternative that works both for interiors and exteriors. All they have to do is to provide us high-quality photos and your suggestions on style.
On the other hand, Realtors want to find the best solution to save money and get jaw-dropping images at the same time. Today, as a professional virtual staging team, Qblends made a list of 6 key types of virtual staging service. It will help every Real Estate Agent should know.
1. Virtual Staging Furniture Layout for Empty Dwellings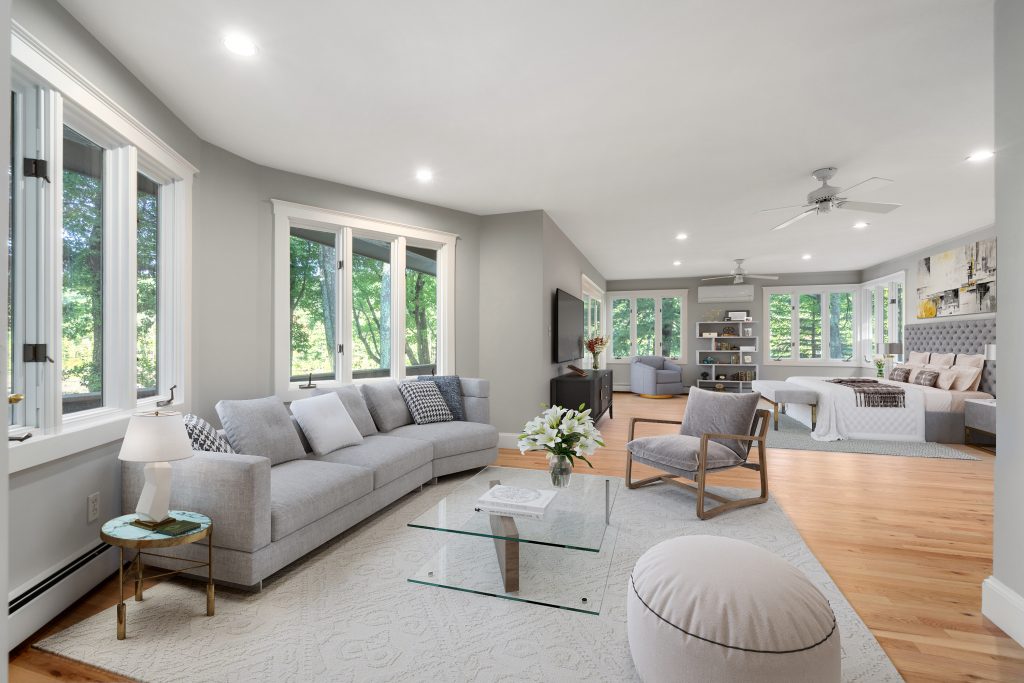 Qblends stager can turn an unattractive empty property into a stylish home everybody dreams of. With the help of technologies, they place furniture to the photos of empty rooms. Moreover, we add nice decor, plants, wall art — and voilà! — a dull vacant space turns into a cozy sophisticated home.
Thanks to Furniture type of Virtual staging technologies, Stager specialists can provide images of photorealistic quality. And we have qualified Stager and use the newest software. So we can guarantee awe-inspiring home staging pictures.
2. Fascinating Digital Re-Styling
Virtual restyling is a digital replacement of existing furniture and decor with new pieces. It is especially useful for upgrading outdated real estate photos. Using special software, 3D Stager can get rid of old furniture. Then all sorts of unattractive stuff like fridge magnets and owner's personal belongings from the photos. After that, they choose the best suitable furniture, accessories and art to fill blank walls and inject more personality to the dwelling.
As a result, a Realtor gets photos of a fresh modern dwelling without spending money on removing old furniture and renting staging pieces.
3. Virtual Interior Renovation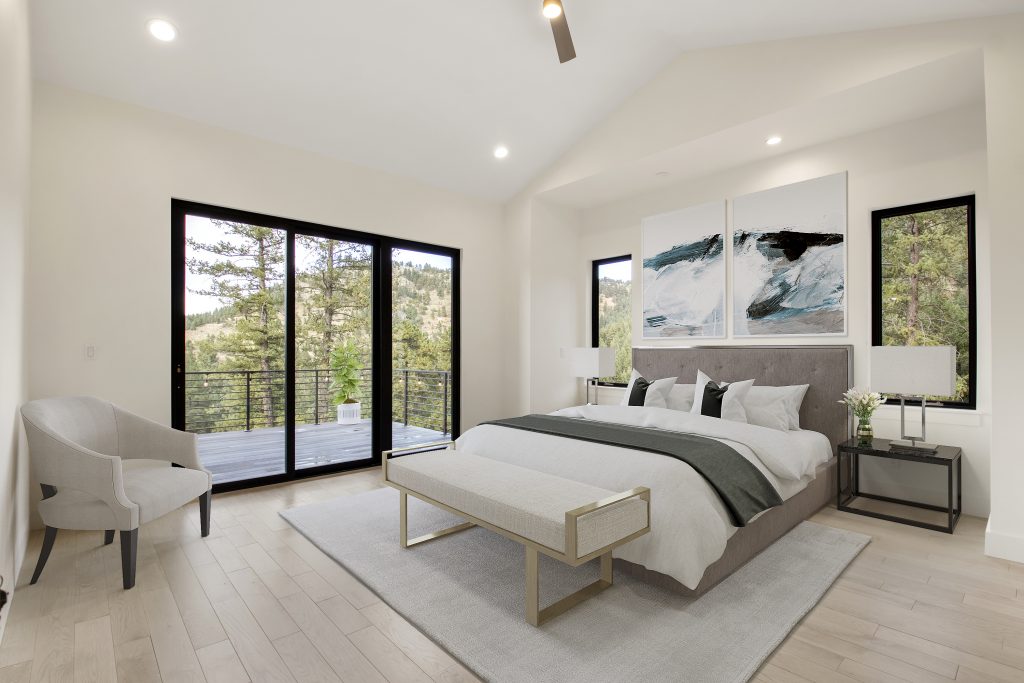 Virtual interior renovation is a special types of Virtual Staging service. It works perfectly for a worthy dwelling that is not in demand despite a good layout and high-quality building materials. Sometimes these benefits can't win prospects' attention. Because interiors are in bad condition and discourage potential buyers in the first place. In such cases, photos just don't do justice to the property because a dwelling itself has other significant advantages. Therefore, no matter how much money a Realtor invests in a promo of such a listing, prospects most probably will skip it.
Surely, not every home seller wants to spend money on its renovation before putting real estate on the market. In such cases, virtual staging is the best solution that will make a dwelling look attractive without its physical renovation.