It can be hard to convince your realtors or agents to invest in real estate video for marketing. Even individual agents have a hard time signing on to using video as a marketing tactic…
Planning your shots
For the wonderful video of your properties, you should plan them first. You only need about 2–3 shots for each bedroom and each bathroom in the house. But for the important rooms like the kitchen, the living room, or the master suite, make sure to get enough shots and camera angles to paint a full picture for the viewer.
At the same time, try to avoid over shooting. If you have a good shot, move on to the next one. And if you mess up, delete that clip and start over. This'll help you race through the edit.
You don't need as many shots outside as you do inside. Depending on the house, around 10–15 exterior shots will do it. You'll need a collection of wide shots of the front and back of the house, close shots of the front door, and any other detail shots or unique parts of the yard you want to capture.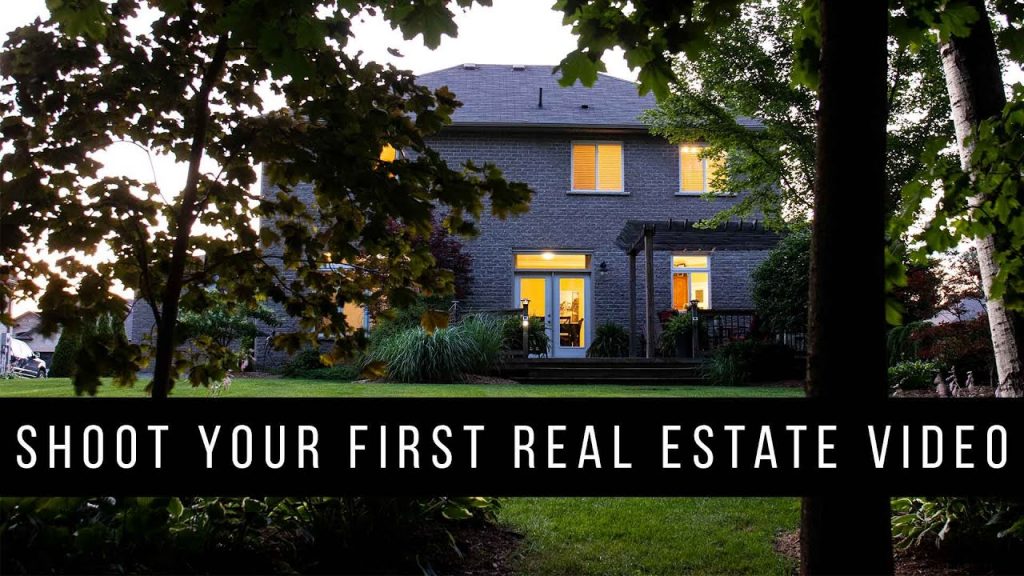 Shooting a real estate video is all about introducing motion into a still environment. That's why we rely on our two friends: slides and glides.
Slides are great for capturing an entire room and making wide shots more interesting. Position your slider just outside of a doorway to reveal a room. Or try sliding and panning to get a wrap-around effect.
Glides bring viewers into the scene by moving the camera front to back. This is where a second tripod head will come in handy. Just make sure you can't see the slider in the shot.
If you don't have a slider, panning the camera will pan out just fine. Who knows? It might even be pantastic.
Slow pans and tilts can add some motion to an otherwise static shot, keeping the video moving along. Pans and tilts also look great for detail shots of a room, like hardwood floors, tile, or counter tops.
While you're shooting, be mindful of your camera's settings.
Since the subject is the room, you'll want to keep everything in focus. To do this, keep your aperture number at around f 4 or 5.6. Then, balance the brightness out by adjusting the ISO and shutter speed.
Up, up, and away
Having access to a drone is a nice bonus to get those aerial shots of the house and the surrounding community.
The key to drone shots is subtle movement. You can use the drone like a slider, going from left to right, or slowly toward the house from the street as well.
Grab a few shots in the front and back of the house. Then if it's safe, take it to the sky to get a bird's eye view of the property and the lot.
Editing your footage
Now that you've shot your footage, you're ready to edit the video.
Order your clips according to how you would walk through the house. This will help viewers to understand the layout of the home without seeing it in person.
Since you have a variety of shots of each room, don't be repetitive. Use a good mix of slides and glides, and don't over show a room. This will help to keep the video snappy. Viewers can always rewatch certain parts that interest them, and you can track their interest in your video's stats.
Background music will make your video feel more polished. You can license songs from sites like Marmoset, Premium Beat, Pond 5, or use one of the free Wistia music tracks.