While it's normal to use photographs to sell properties, there's been an increasing demand for real estate videography as well.
Commit to Quality Content
Even when faced with a client that seems to have pretty low standards, you'll want to stick to the level of quality that you normally offer (or even higher). Often times, they don't know what they want until they see it.
The same goes for strict and picky clients. Remember that even real estate videos are forms of art and you don't have to give in to requests that compromise the quality of your work. Here are some of the things that you should avoid doing at all costs:
Mixing up the order of your clips (i.e. not according to how you would walk through the house)
Being repetitive with your shots
Overshowing a room
Overdoing the pan and slide
Build a Team
In the case of larger properties, you may want to make the most out of the allotted time by hiring other filmmakers to work for you. But before you start hiring anybody, make sure they are capable of producing exactly what you are looking for.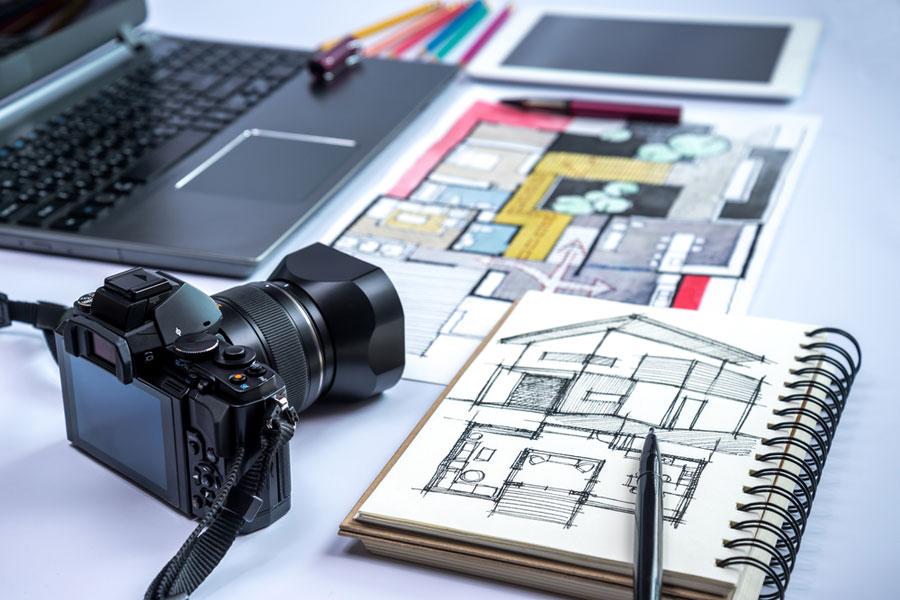 Request to see their samples to get a good idea of their filmmaking style and find out if it works well with yours. Once hired, you can assign them to cover specific areas of the house. And then you can focus on others and on the final editing.
It also goes without saying that you should pay your filmmakers well. If it's easy and short-term work, you may get away with paying the minimum wage per project. Just keep in mind that you get what you pay for.
Value Your Contracts
As with every job, you need to be very mindful of what you put in your contracts. Details that are often overlooked include the need for cleaning before the day of the shoot. And possible rescheduling when the weather is not favorable.
Make sure it also has your (and your clients') contact information in case any of you need to iron out a few more details before the shoot.
Now that you have a better idea of what you can do to get started as a real estate or architecture videographer. You seek inspiration from real estate videos agents.