In fact, decluttering your home prior to a showing or open house is a great way to increase your home's appeal to buyers. Selling a home is complicated, but it doesn't have to be messy.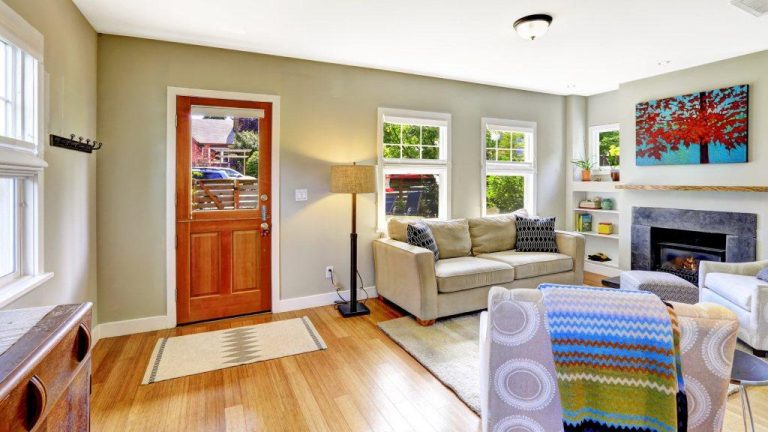 From our experienced team of St. Louis REALTORS®, here are…
9 simple tips for decluttering your home:
1. Clear the Counters
The kitchen is always a centerpiece of home showings and open houses, so it's important that you minimize distractions and reduce clutter. The counters should be free and clear of everything but the basics, like a toaster or microwave.
2. Organize Drawers, Cabinets, and Closets
Buyers are always looking for storage space. It's no surprise that so many buyers will open drawers, cabinets, and closets during home showings. Organizing storage space gives the buyer a better sense of your home's overall storage space — and cleaner drawers, cabinets, and closets appear bigger than cluttered ones.
Pro Tip: Pack up some of your dishes. Full cabinets suggest to the buyers that there's not enough storage space.
3. Straighten Up Cords and Cables
Make sure that cords and cables are neatly organized. For extra long cords, try coiling or using clips to keep them at bay.
4. Pack Away Personal Items
Buyers want to imagine themselves in your home, so it's best to pack away most non-necessary personal effects. Pack up family photos, refrigerator magnets, books, and magazines. Clear bathroom counters and remove miscellaneous items like jewelry, tissue boxes, and reading glasses from nightstands and end tables. Clean out your medicine cabinets. Remove anything that could be considered the least bit controversial, like anything political or religious.
5. Eliminate Extra Furniture
Too much furniture can be distracting — and you want to make sure buyers can walk through your home easily. Keep your space open and inviting by eliminating extra furniture.
6. Tidy Up Shelving
Clear shelves of unnecessary clutter — and make sure to leave plenty of open space. A few books and decorative items are okay overloaded, sagging shelves are not.
7. Don't Overcrowd the Garage or Basement
When it comes to decluttering your house, the garage and basement aren't the best places to store all that sorted through stuff. An overly crowded basement or garage says one thing to buyers: not enough storage space.
Pro Tip: Consider renting an offsite storage unit while your home is for sale.
8. Don't Forget the Yard
Organizing the clutter isn't just an inside activity. Before an open house or showing, make sure that the yard is picked clean of sports equipment, fallen branches, or other discarded items. Neatly arrange any outdoor furniture. Remember, impressions matter. Your yard is the first and last thing a buyer sees when they visit your home.
Pro Tip: Limit seasonal and other outdoor decors like garden statues, flags and banners, and — yes — lawn gnomes.
Need help? In larger markets like St. Louis there are a lot of outsource professional home organizers that can help you have your ideal home for showing online. Typically ranging in price from $15/image, a professional organizer can turn your messy room into a dream room in a hurry.