Property Virtual Staging Furniture is one of the best ways to transform a cold, uninviting house into a cozy and comfy family nest.
No matter the era we live in, people will always be in need of houses to reside in. Thus property to sell will continue to bring profit to the business holders. However, the approach to the matter changes. In fact, the ways people look for objects on sale, as well as the way real estate agents tend to market houses on offer, have altered too. It wouldn't be a secret to state that most potential customers start their search online, and that is when experienced agents and real estate companies can reap the most fruit.
In case you are interested in the ways that a reliable virtual staging service can enhance property photos – you have come to the right place!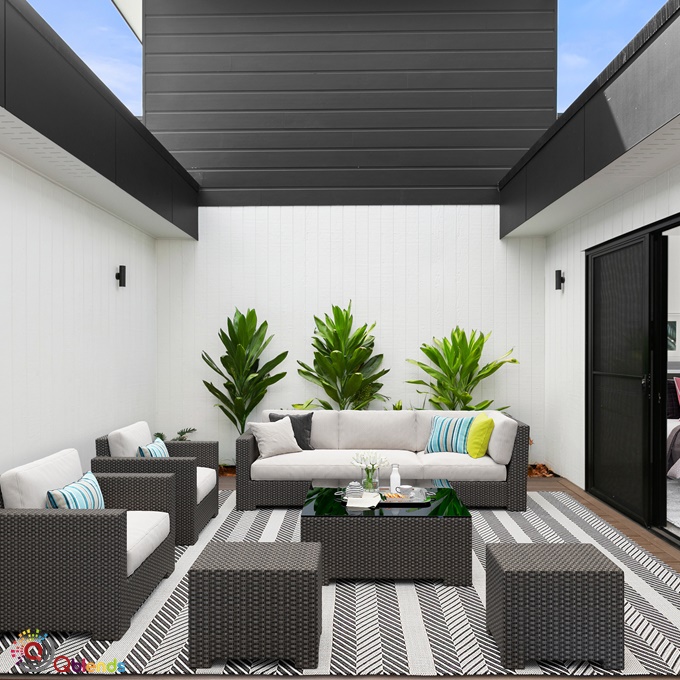 While marketing the property online, it is crucial to be able to hold a potential buyer's attention long enough to ignite that spark of interest. When presenting an as-is project, it is necessary to engage clients long enough to consider an actual visit. At the same time, professional virtual furniture staging services provide an almost unlimited amount of solutions to keep the client alert and involved. The longer a customer roams around the digital representation of the house, the more attached to it they get. Hence, the property's selling potential grows.
Property staging is one of the best ways to transform a cold, uninviting house into a cozy and comfy family nest. However, in the case of physical staging, it will take days to stage one room, film it, edit it. And then present the photos to the target audience. With virtual staging, you can pass by all the inconveniences, save a significant sum. Finally you can get high quality, appealing images in a matter of hours.
2. Furniture Staging Comes With Endless Customization Options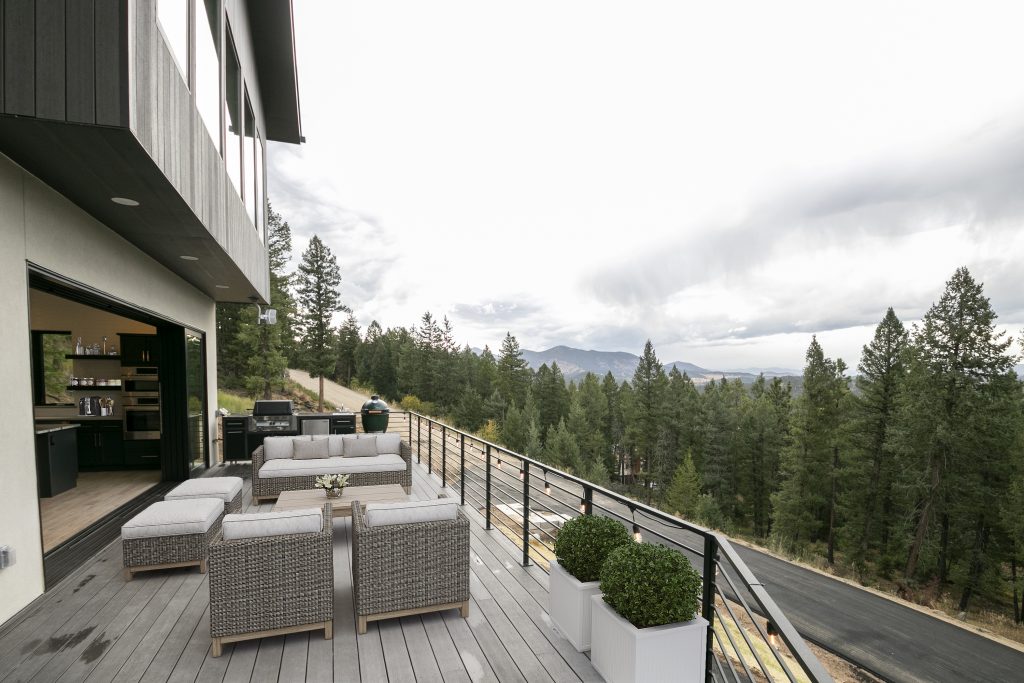 One of the main benefits that virtual furniture staging services provide is almost endless customization.
Virtual staging offers both a realtor as well as a 3D artist an unlimited room for experimentation. You can change the wall coloring in a matter of minutes while you can fully re-stage the room within a few hours. Apart from that, it is possible to re-purpose the room digitally, too, add or remove build-ins without any physical intrusion.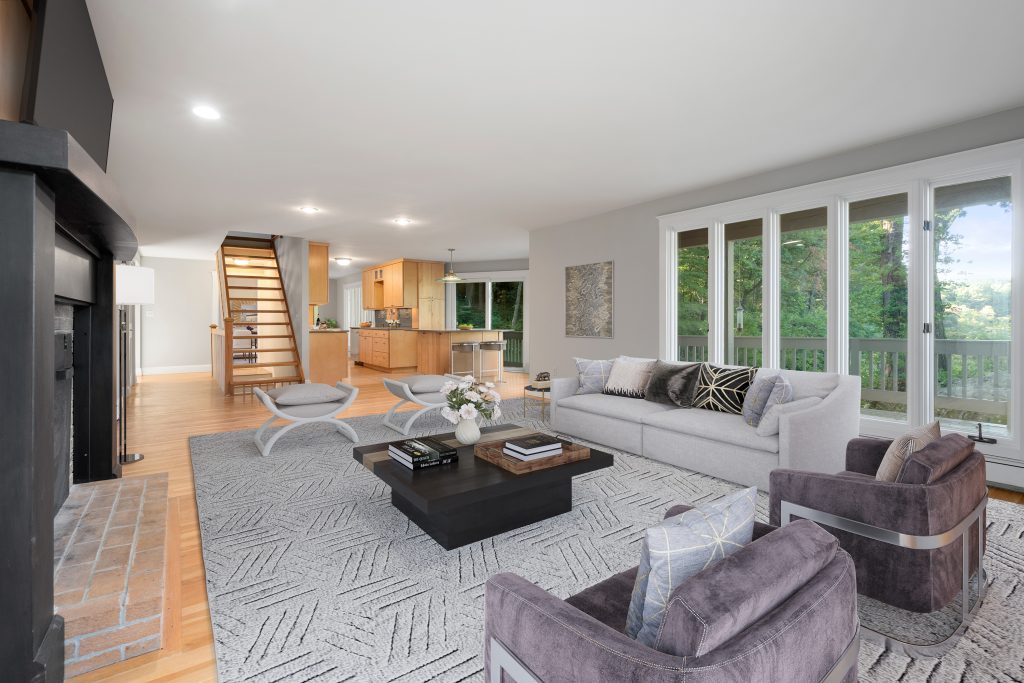 Not all potential home buyers are equally creative. For some people, it is quite challenging to imagine how a specific space would look like when properly furnished. That is one of the issues that virtual furniture can deal effectively with.
What most virtual furniture staging services provide is a practical solution to the matter. Skillfully stager rendering can help a client envision a kitchen, bedroom, or living room of one's dream. Virtual furniture is easy to operate with so that it is possible to present the same decorum in a variety of orders.
4. Virtual Staging Wins Over the Audience with the Help of Contrast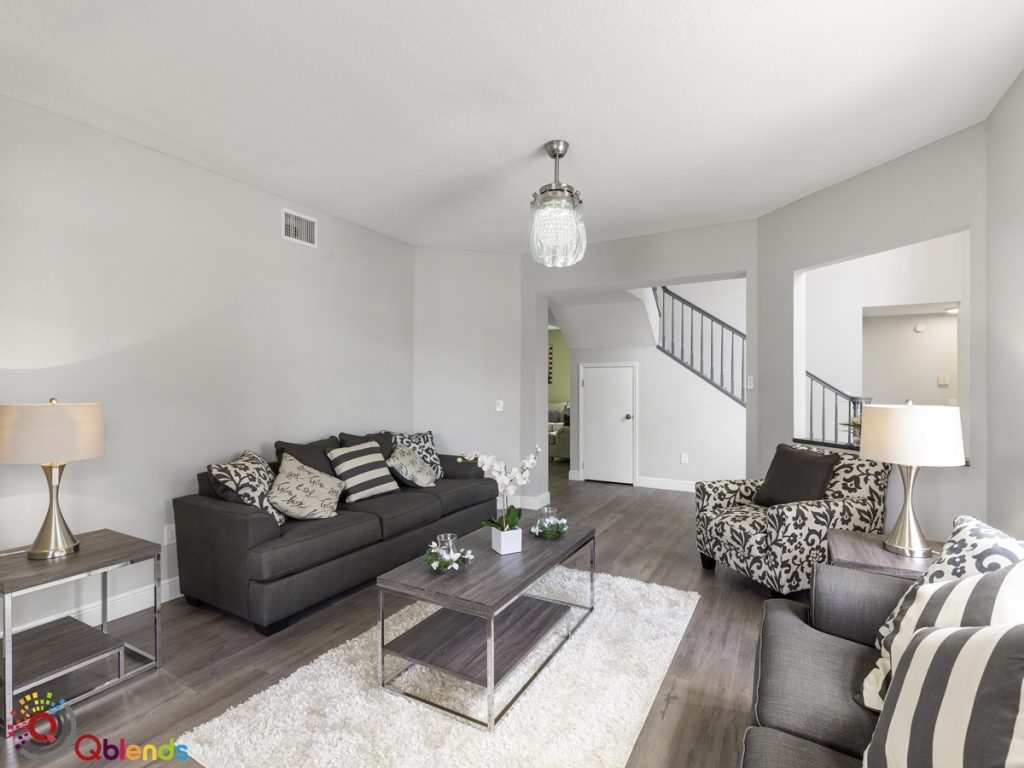 The proven marketing strategy has is that the power of contrast knows no limits. It means that the contrast between the way a property looks at the moment. And how it can look when appropriately furnished will surely affect the emotional state of the buyer. With the help of furniture staging, it is easy to create countless examples of how the same room can look when decorated in various styles.
5. Virtual Furniture Staging Represents Flex Spaces Like Nothing Else
It is true that luxury homes are planned in such a way that everything needed can be easily implemented into the design. However, with some homes, it can have a little challenging when arranging the interior according to one's taste and preferences. These days the notion of flex spaces is gaining rapid popularity due to its multifunctional nature. Modern virtual furniture staging services put the idea to practice too.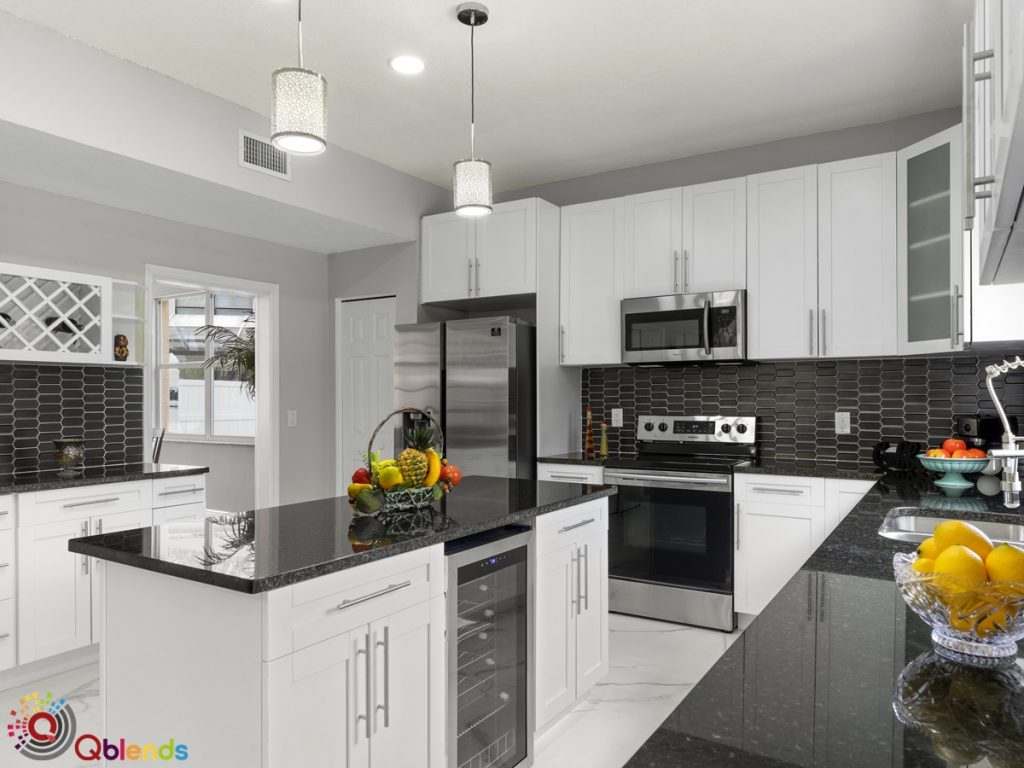 Any successful agent knows it that the more functional any area is, the higher the chances of effective sale become. Staging Furniture provide set of quality renders presenting a buyer with a range of options of how a particular flex space can be arranged. Then it is possible to spark that vital interest that will lead to a purchase. Some clients are looking for a comfy home office, while others are seeking a place to be used as a mini-gym and so on. Professional virtual staging services make it possible to highlight required furniture replacement. Moreover, we suggest the best color palette for each flex space, and other useful and sales-driving alterations.