Virtual staging is an incredible real estate marketing service available to real estate photographers, agents, and sellers. By utilizing a virtual staging company, you can add virtually generated furniture, appliances, accent pieces. And moreover with other decor into a high-quality image of an empty interior space. This gives real estate photographers a lot of practical advantages, including time savings, costs savings, and the ability to add another great service to their tool belt.
But do you know that virtual staging can also be used to breathe life into an empty room? Check out these simple tips on how to use virtual staging to help homes sell faster.
1. Put the dining table at the center or at a corner
A spacious dining room is one of the focal points in an interior shot. You can create a more spacious dining room. Simply by asking your virtual stager to move the dining table to the center of the dining room. By doing so, you free up a lot of visual space along the sides of the room. If the center isn't viable, you can ask him to put the table on a corner, which frees up space around the table.
Avoid adding too many furnishings such as cupboards, shelves, or china cabinets against the walls as these tend to make the space look small and cramped.
2. Add a TV
Empty walls look—well—empty. A neat trick is to add a TV on the wall. A TV break the monotony of a blank wall and makes the room more livable and realistic.
Your virtual stager can even add an image of a specific program (e.g. movie trailer, or a nice scenic view) to the TV screen to make it look like the TV is turned on. Here's are some tips on how to add an image to an empty TV screen.
3. Add rugs
The floor is an expansive feature of any room. But unless there is something special about the floor (e.g. a rare type of hardwood flooring, a peculiar tile pattern, etc.), the look is generally lackluster.
There's a simple fix. Just tell your virtual staging company to add a rug to the image. By adding a rug, it can help make the room look bigger, or help tie in other colors/patterns found in the room. Add a rug with a splash of color or elaborate pattern to break down the monotonous look of a plain floor. In addition, rugs helps make a room feel more warm and inviting.
4. Add art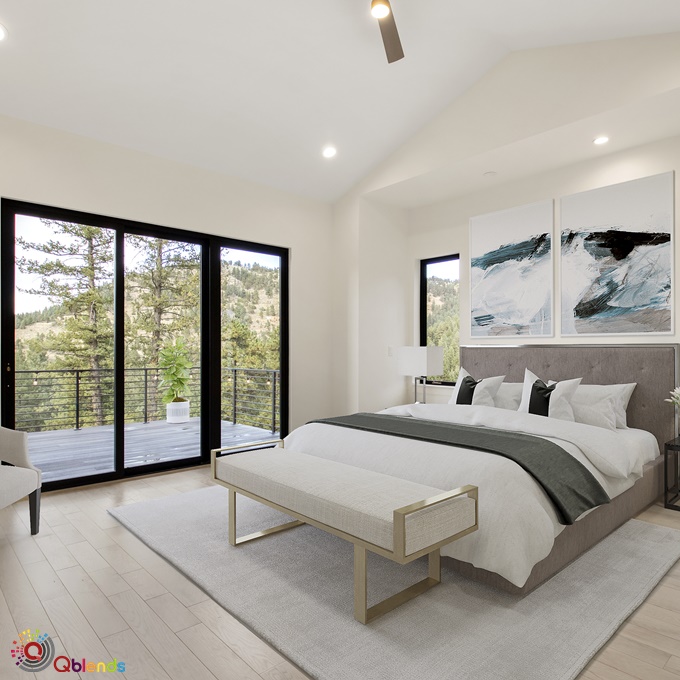 As a rule of thumb, virtual staging should be devoid of any personal belongings or general clutter. After all, the purpose of virtually staging a room is not to add your own personal touch, but to give a home buyers a glimpse of what their future home might look like.
However, if the room you staging is looking rather dull, you can ask your virtual staging company to include some simple artwork to help liven up the space. A piece or two can make these empty spaces more visually appealing and inviting.
Who knows, that artwork on the wall may be the thing that helps get the potential home buyer to show up to the next open house!
5. Make the bathroom pleasant
The bathroom is among the most intimate places in a property. Your virtual staging company can do a few things to add spice to an empty bathroom. Here are a few examples: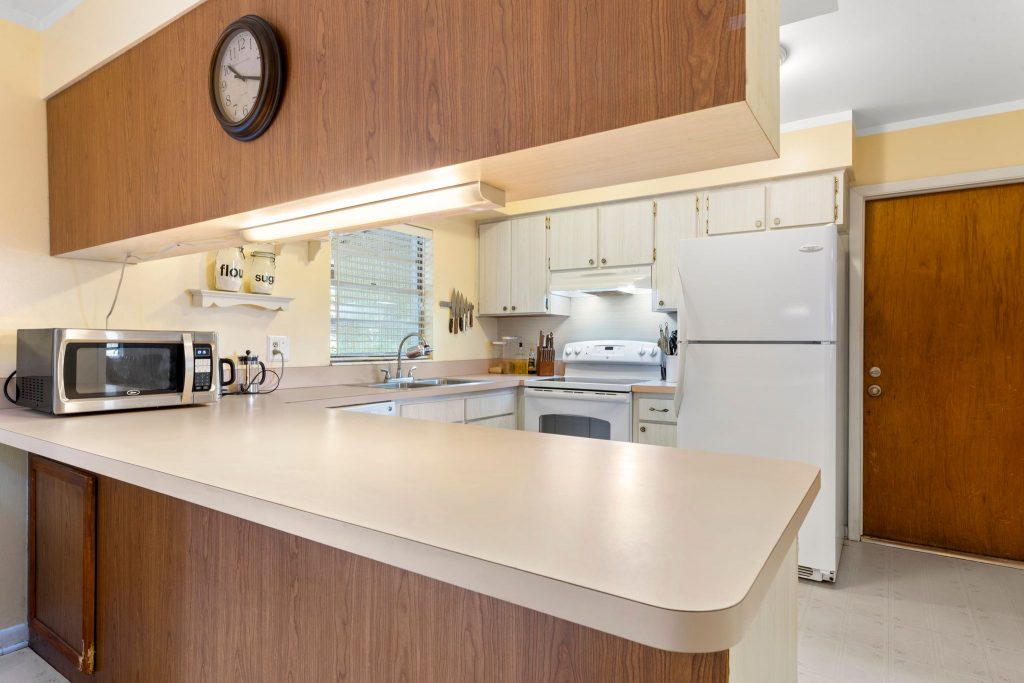 add a piece of artwork or a vase with flowers for a spa-like environment
put some simple lamps on the vanity
place plants to bring additional life to the space
add a nice rug in front of the tub or outside of the shower