Floor plan softwares have myriad uses, including office space planning, facility plant floor planning, and venue management planning. Even parking lots benefit from floor planning!
(This post will focus specifically on architectural and real estate design planning. Software that facilitates warehouse and equipment floor planning is a different topic.)
Happily, free floor plan solutions exist. Some are bundled within comprehensive CAD software solutions while some are add-ons or standalone tools.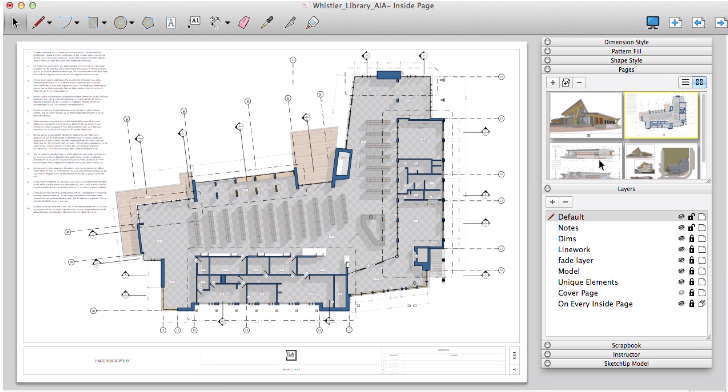 SketchUp is a user-friendly 3D design tool that is used for drafting and modeling, designed to emulate the feel and freedom of working with pen and paper. All versions of SketchUp, including SketchUp Free, you can take advantages in any industry that benefits from drawing and modeling applications. Therefore, you can use SketchUp in any stage of the construction design process by architects, designers, builders, and engineers.
Features:
3D drawing and modeling
Supports import of reference images and documents
Light rendering
3D object warehouse
3D rendering
Integration with Trimble Connect
2. AutoCAD Architecture
AutoCAD Architecture adds to the features of AutoCAD a toolset that's tailored to the needs of an architect. In addition, it leverages AEC (architecture, engineering and construction) objects (that is, walls, doors, and windows) as design elements. Moreover, it uses those symbols to create realistic and spatially aware, three-dimensional floor plans.
Features:
Drawing documentation and annotation
Styles browser and tool palettes
Object database
Renovation mode
AEC object styles
Supports import of Revit grids
Create stunning images and interactive floor plans for luxury homes, small apartments and other buildings with this software. This floor plan software is apt for interior designers, homeowners, and real estate agents who want to create unique plans. A popular name in the interior design field, Floorplanner is most suitable for real estate agents.
It helps agents come up with quick floor plans to give their client a basic understanding of what the remodel would look like.
In addition, the auto-furnish feature of this software helps quickly decorate your space.
And it allows you to pick furniture from Floorplanner's extensive library that has a pool of 2D models to choose from.
Moreover, Floorplanner offers users several levels to work upon. Let's understand these a little more.
4. Homebyme
Homebyme Image Essentially an easy to use, Homebyme is a free online 3D tour creation software.
It gives you the option to take 360° virtual tours of the space available to visualize your home. Use this software to add a variety of colours, textures and materials to your products.
Homebyme has its own community to view and discuss yours and other people's projects. Once your project is complete, you can invite friends and family who can give you the right feedback for your work. With Homebyme's kitchen configurator you can also view project costs.
Additionally, you can access blogs and support forums of Homebyme to get insights about improving your designs.
As designers, you can use this software to pick the right furniture from leading manufacturers.
All in all, the main aim of Homebyme software is to help you create a virtual version of a home before you take a buying decision.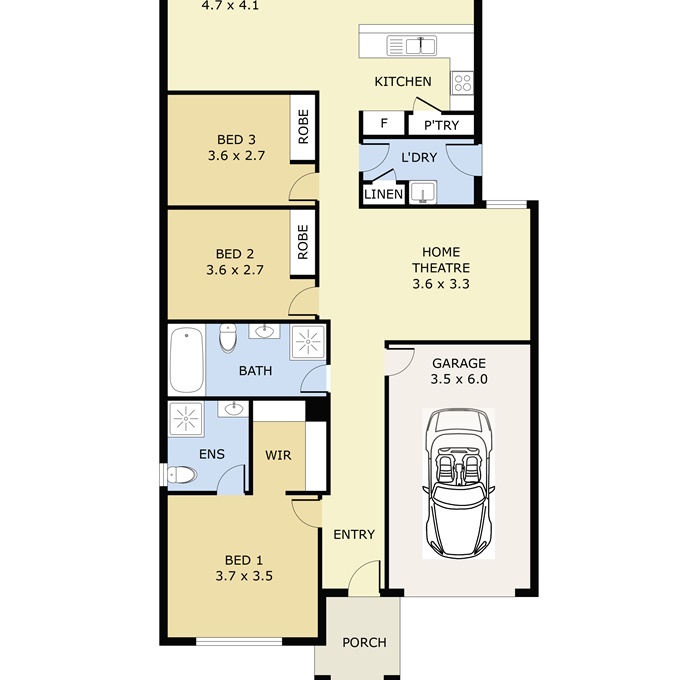 RoomSketcher Image Create your floor plans, home designs and office projects in 3D with this reliable and user-friendly home designer software.
This 3D floor plan software has a special feature that gives you the option of either creating designs yourself or order floor plan services to let experts create designs for you.
To seek expert services, you can simply upload a sketch, or a blueprint and let expert illustrators take over.
With RoomSketcher App's click-and-drag option, you can edit your floor plan online, move and resize items easily. Get ready for interactive live 3D floor plans, 3D photos and stunning 360 views with this software.
There's a free version of the software for those wanting to explore its basic features. For the others wanting access to both 2D and 3D plans, RoomSketcher VIP is the answer.