Floor plan softwares have myriad uses, including office space planning, facility plant floor planning, and venue management planning. Even parking lots benefit from floor planning!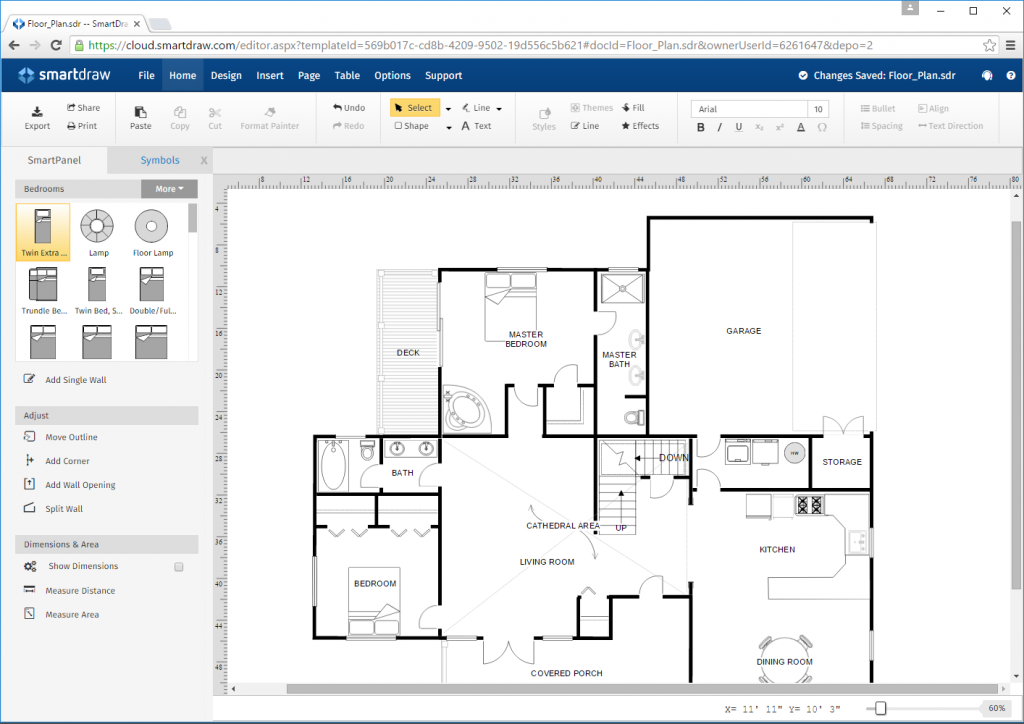 All-in-one drawing tool SmartDraw can serve as a floor plan creator, org chart maker, and flowchart maker software. It is suitable for anyone who needs to create diagrams, from architects and engineers to real estate agents. Moreover, it is a robust application that makes it easy to create intricate visuals. it is extremely popular in use from the web browser or any device, including Windows, Mac, or tablets. With over 4,500 diagram templates, file sharing, and collaboration features, SmartDraw is one of the most effective tools for creating floor plans.
SmartDraw provides a free and easy-to-use online editor. Also, with the quickstart templates and the intelligent, automatic formatting, it's a breeze to create stunning layouts. Furthermore, SmartDraw's floor creator boasts 34,000+ architectural design symbols. And CAD-like drawing capabilities that help you create floor plans in minutes.
Key Features of SmartDraw
SmartDraw provides 4,500+ templates and 34,000+ architectural symbols.
It streamlines designing with its intelligent formatting.
The platform has an easy-to-use online editor that is accessible anywhere, anytime.
It's easy to print diagrams to scale.
Lastly, it integrates seamlessly with Box, Dropbox, OneDrive, Google Drive.
Another floor plan softwares on our list is AutoDesk Civil 3D. This powerful, on-premise civil infrastructure design software is specially built for construction companies, architects, and civil engineers. The application is primarily designed to support Building Information Modelling (BIM). However, it comes with innovative features that enhance workflow efficiencies and collaboration, from infrastructure design to production phase. Besides, the solution provides a suite of integrated features that enable architects to improve construction and design documentation.
Key Features of Civil 3D
Civil 3D has a traverse editor
It comes with a corridor overlap resolution tool.
Furthermore, it supports plan sheet generation.
It also features property labeling tools.
It has dynamic offset profiles
Sweet Home 3D is a free interior design software built to help architects and interior designers create house plans and arrange furniture more effectively. With the solution, you can draw your plan and fiddle with aspects. Such as the size and thickness of the walls, the color & texture of the floor/ceiling, and even the location & orientation of the furniture. That's not all. Sweet Home 3D allows you to easily annotate the plan, control the sunlight effect, and customize lights to create photorealistic images.
Key Features of Sweet Home 3D
Sweet Home 3D makes it easy to draw sloping, rounds, or straight walls.
It allows you to insert windows and doors with ease.
You can add and rearrange the furniture.
Furthermore, it comes with a compass rose to aid plan annotation.
It is accessible in 27 languages.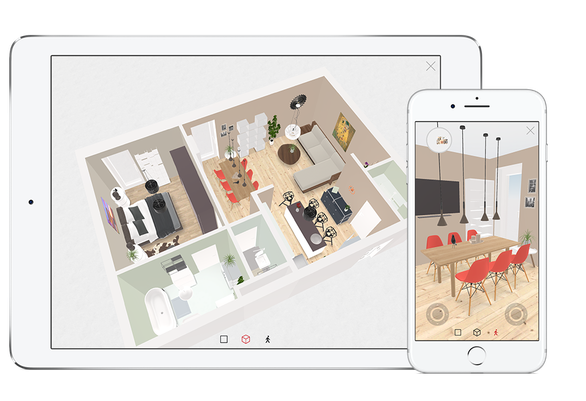 Are you looking to create interactive floor designs, but don't want to spend on the task? Here is the kicker, Roomle can help you achieve that and even enable you to share your designs with prospective clients.
Roomle is an innovative 3D configurator primarily designed to help furniture designers to create beautiful product displays. However, Roomle comes with a floor planner with excellent floor plan designing capability. You can also use the floor planner online or on your iOS devices to create stunning floor plans and share them with ease. The ability to share floor plans can be an indispensable feature to real estate agents and project managers.
Key Features of Roomle
Roomle has a VR functionality for virtual walkthroughs.
This application lets you share designs with family, teams, and prospective clients.
It easy to white-label your design before sharing them online.
Lastly, it allows you to embed design into your website.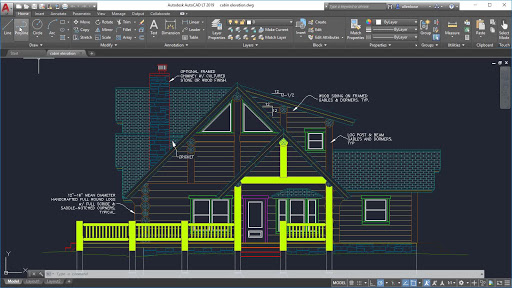 AutoCAD LT is a reliable 2 dimension (2D) drawing and documentation CAD floor plan softwares built by Autodesk. Architects, designers, and engineers trust this platform for all sorts of projects. Looking at this solution from an expert perspective, you'll notice that it is a stripped-down version of AutoCAD. That aspect aside, AutoCAD LT is still a capable solution so you can easily use it to create detailed floor plans and other technical diagrams
Key Features of AutoCAD LT
AutoCAD LT provides powerful 2D, annotation, and documentation tools.
The platform works seamlessly with the AutoCAD suite of solutions.
Moreover, it supports web and mobile use.
It offers advanced features such as enhanced DWG compare, purge redesign, and block palette.