Do you love to shoot dramatic landscapes and beautiful interiors? Or often work in complex lighting conditions? Then HDR is a technique you should learn to use.
Software that helps you produce HDR images can be expensive. But there are some free alternatives. Here are the best free HDR software solutions we could find out there.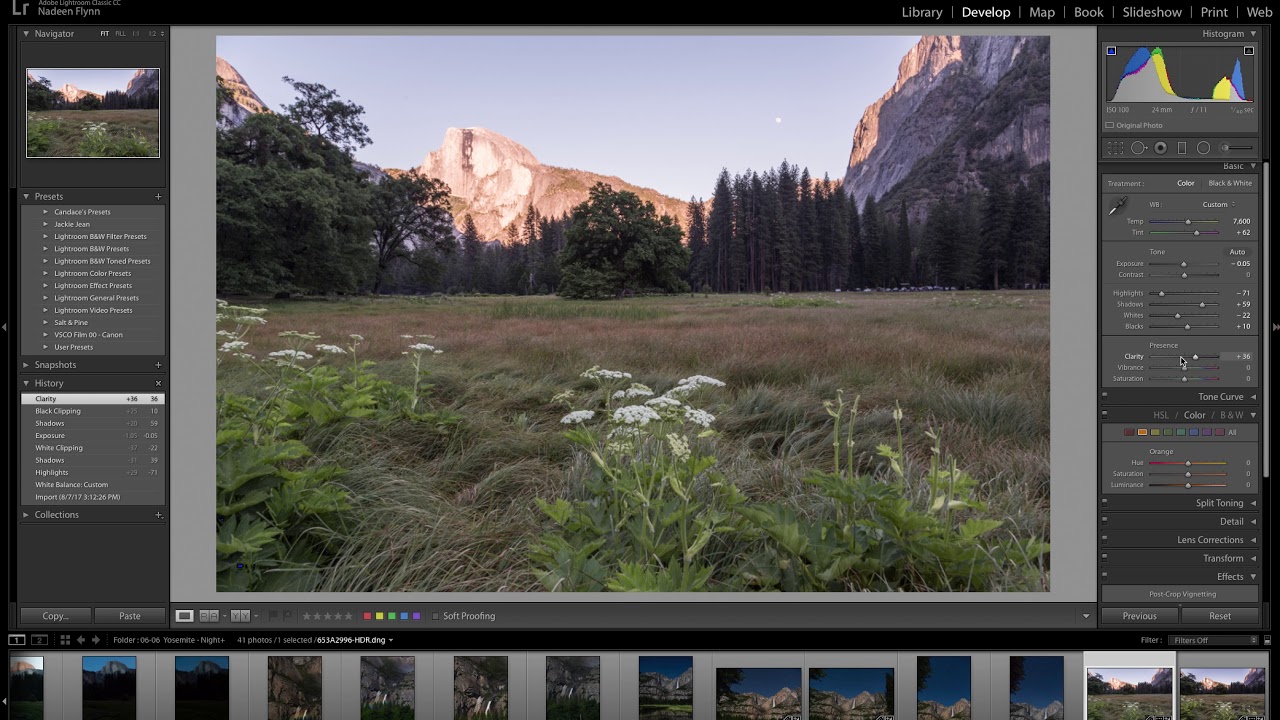 Let's start with HDR software tools you may already have. Both Lightroom and Capture One do HDR image processing.
In Lightroom, the tool is very basic, but it does combine exposures and do ghost removal.
Ghost removal aligns the images and reconciles any element that might have moved between the exposures. For instance, clouds or trees.
Simply select the images with varying exposures you want to combine and select the dropdown menu PHOTO. Choose Photo Merge – HDR.
2. HDR Pro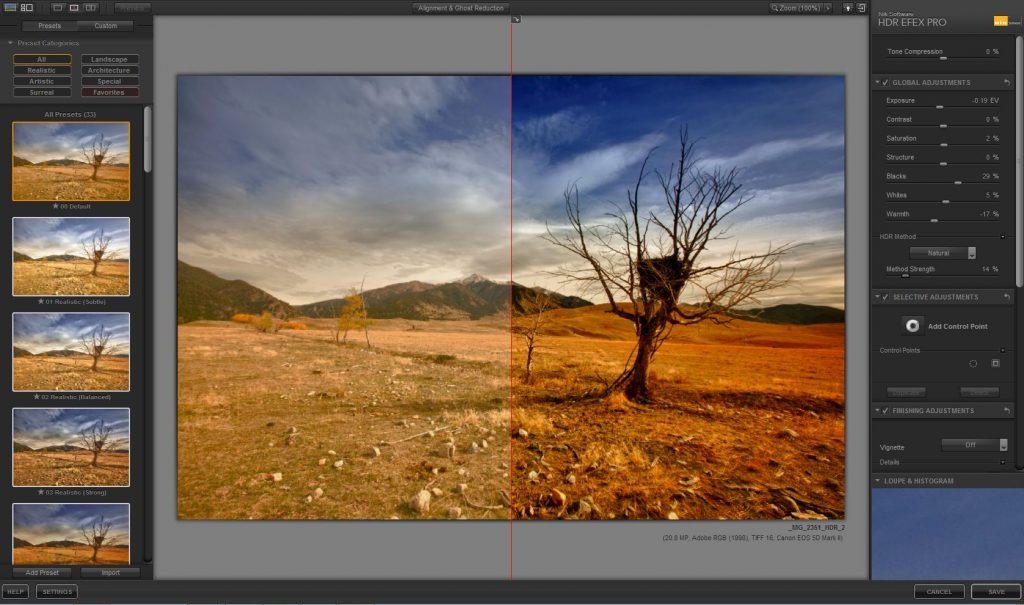 Within Photoshop is a tool called HDR Pro. The tool is located in the FILE dropdown menu. Select AUTOMATE – MERGE TO HDR PRO.
This tool is more advanced than the HDR software in Lightroom. You can adjust edge glow, tone curve, and color. These change how Photoshop layers the exposures.
If you're new to HDR programs, you might not know how best to edit your HDR photo. Presets like Photorealistic, City Twilight, and Surrealistic will also help guide your choices.
Photomatix Pro is a powerful HDR software program. It is available both as a standalone program and as a plugin for Lightroom. The company is developing a plugin for Capture One. The free trial version does not expire, but it does watermark your images. Photomatix offers a license for $99, but there are other options depending on your needs.
Photomatix Pro is a flexible tool for processing high dynamic range HDR photos. It includes plenty of presets to get you started. The tone mapping and color adjustments in Photomatix Pro allow you to adjust the effect.
The program allows you to paint on color effects selectively and blend in the original photo for a more natural effect.
If you want the look of HDR, but don't have a bracketed set of photos, Photomatix Pro will create a HDR image from a single photo.
For photographers who do a lot of HDR processing, Photomatix Pro includes a customizable batch editing tool.
4. EasyHDR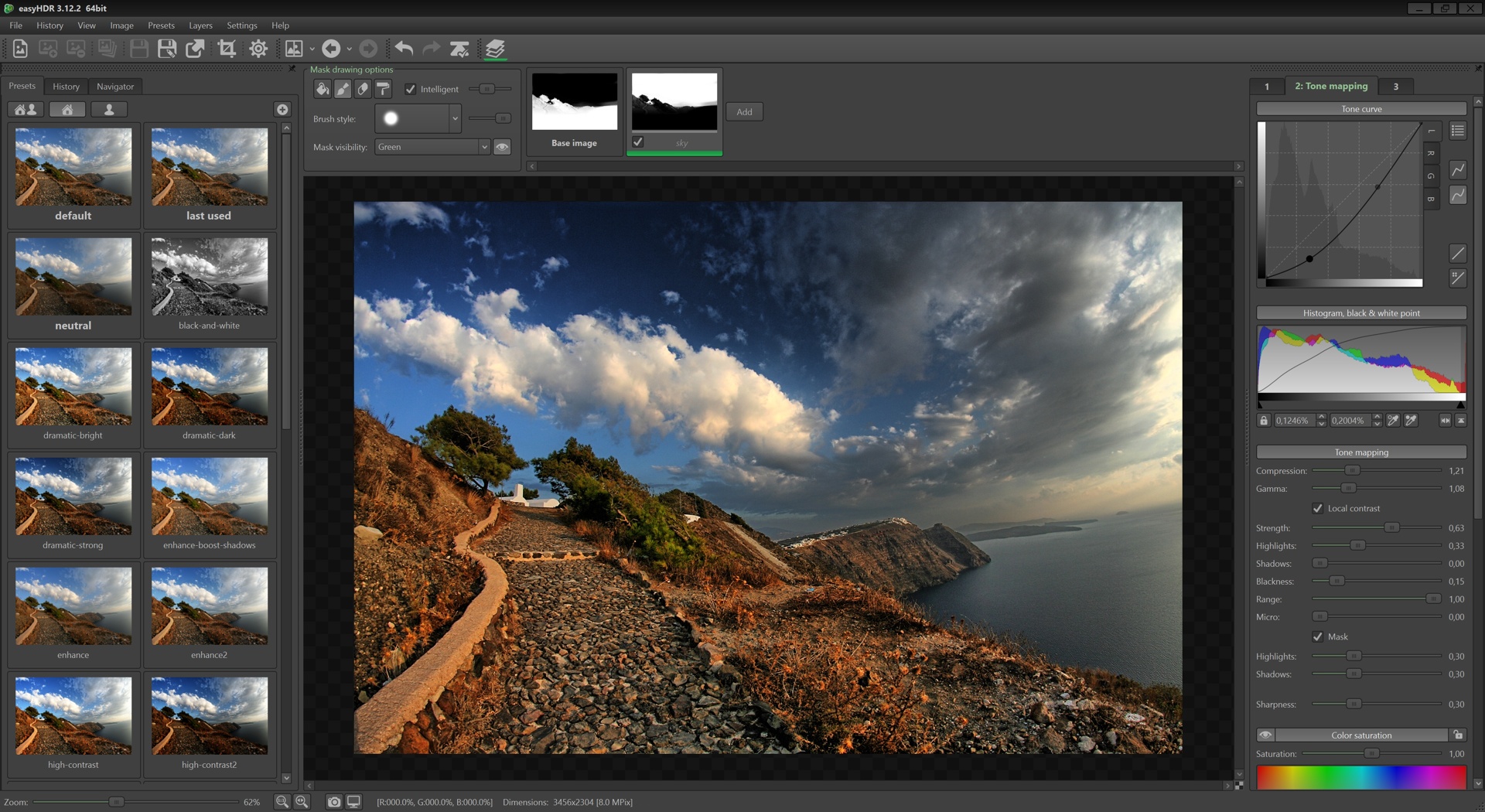 EasyHDR is just as its name suggests – easy. It is available both as a standalone program and as a plugin for Lightroom. The free version does not expire, but it does watermark your images.
The software may be easy to use, but it is powerful.
Drag and drop RAW or JPEG images into the program and use the presets to get started. Then adjust the tone mapping tools to get a realistic effect. Much of the interface looks similar to Lightroom and Photoshop, making tools easy to find and use.
There's even a clone brush to take out errant dust spots. The software also includes basic layers for masking and color correction.
EasyHDR allows for batch editing, which automatically identifies the HDR sequences. This is great for photographers who do a lot of HDR conversions.