A tripod is an essential real estate photography gear that can make your photos look perfect and sharp. You can't find a universal or one-size-fits-all model for all types of photoshoots. If you specialize in property photography, don't try to buy a world's best tripod. Instead of that, read the review of 10 modern tripods recommended by the experts.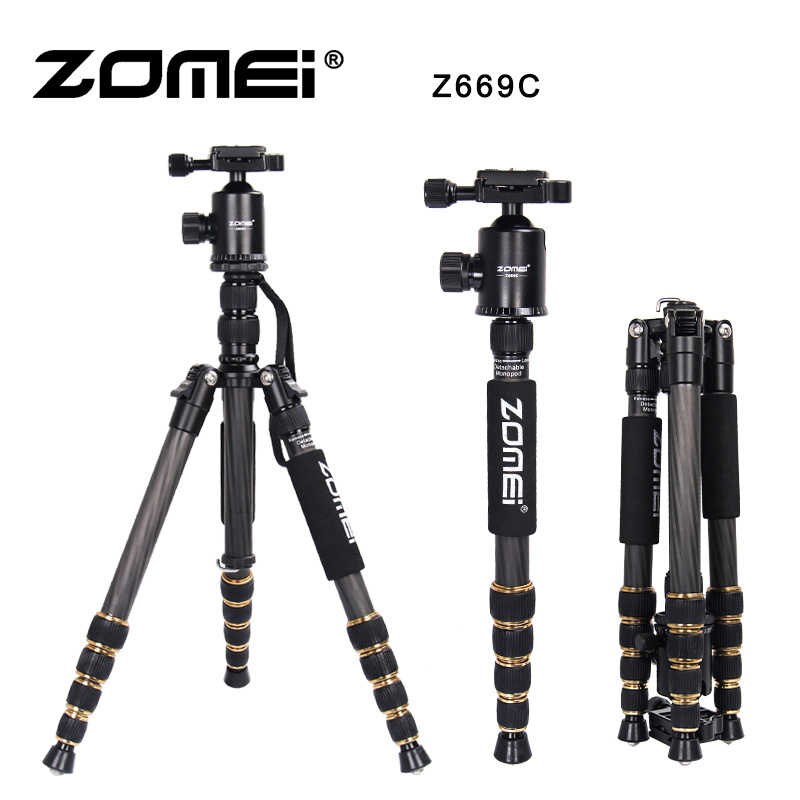 Many shooters often call it the best professional tripod. Due to the ball head, it is a multi-purpose model. So you can choose from different bubble levels to take perfect photos. There are several bolts on the head to stabilize panoramic photos. From my point of view, this function is useful for real estate and architecture photography. Moreover, the model can be used as a full-size equipment or a monopod. It's a camera support with only 1 leg. In conclusion, it is a great tool, which supports a camera when a tripod is inconvenient.
Pros
Invertible center column for Macro shooting
Legs have five sections and Twist
Lock
Lightweight & сompact
Steady Metal Ball Head
Durable
Convertible legs
2. Rangers 55″
If you are a travel photographer and want to find the best travel tripod, pay attention to this model. The design is compact and ergonomic. It comes with a nice carrying bag. As you can see, the weight is also smaller than of other alternative variants of the same size. And the price is reasonable too. Using 2 independent control knobs and a ball-head, you can rotate the tripod 360°. Moreover, it helps photographer receive an excellent result permanently. 2 levels of the ball-head make it possible to get the sharpest photo. And which I like best is the perfect crafted fork with a little detail that guarantees the good quality of this model.
Pros
Compact design requires a minimum of space for storage or transportation
Small weight & standard size
Removing of the mount is quite simple
Durable and stylish
Can be converted to a monopod
The model comes with a bag
3. Benro Mach3 TMA28CV2
Maintaining the position from one shot to another is a useful feature for professional interior architectural photography. And this model has such a function. Thanks to hex head adjustments, the legs don't flop around after several years of exploitation. Moreover, it's possible to tighten the main column in up or down positions. I think that it's convenient to fix legs, so I can change rooms, adjusting only the center column. In my point of view, using "Benro" professional photography tripod ensures quality.
Pros
Bubble level is integrated
Excellent legs fixation
Setup is simple and quick
Action ball head is triple
Arca-swiss style plate with individual controls for pan, drag and ball lock
Lightweight and small
4. Vivitar TRP-SW67
You can take sharp panoramic photos and transform it into a monopod. First of all, it made of aluminum alloy, it is a good variant for those, who has expensive and the best camera for real estate photography that should fall on the floor while taking photos. Do you want to purchase equipment that works for a long time? Do you need a reliable model both for taking real estate videos and photos? In addition, the quick change from low to high-angle shooting makes this tripod a right choice for you. Then the diversity of shooting and framing possibilities, locking pan, vertical tilt knob and elevation ensures effective work.
Pros
Flexible
Easy transformation into a monopod
Perfect materials and good quality
Reliable setup
Possibility to take panoramic shots
Portable design
5. Manfrotto 475B Pro
One of the best examples of real estate and architectural photography equipment. Firstly, excellent fixation and one of the lowest prices in such class. As you can see the construction is perfect for the photographers who prefer multiple exposures. Secondly, I see only one disadvantage of the model – the weight is bigger than other similar equipment offers. However, many customers don't find it a minus.
Pros
Handset bubble spirit level
Rotation control
First class quality
Perfect stability
Lots of functions and ergonomic design