A tripod is an essential real estate photography gear that can make your photos look perfect and sharp. You can't find a universal or one-size-fits-all model for all types of photoshoots. If you specialize in property photography, don't try to buy a world's best tripod. Instead of that, read the review of 10 modern tripods recommended by the experts.
6. Vanguard Alta Pro 263AB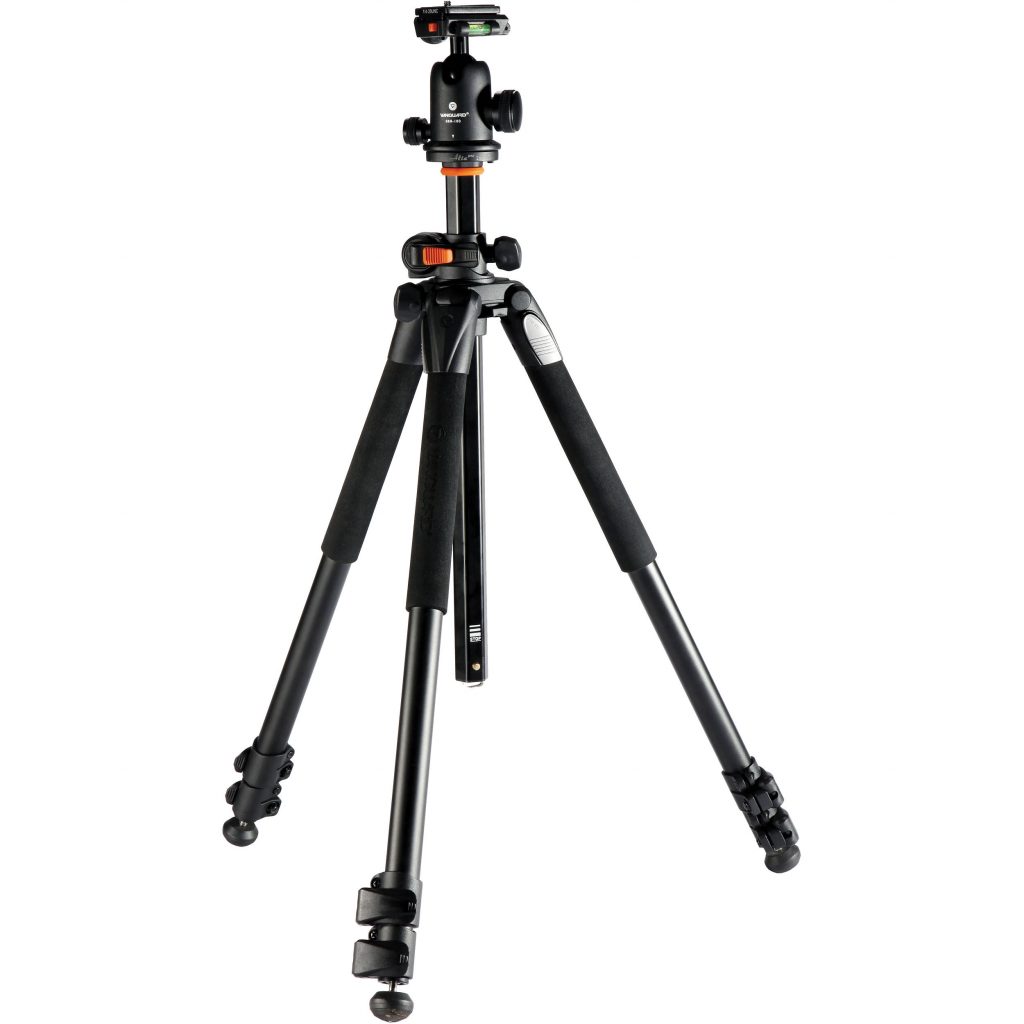 You know that the opportunity to capture shots at just about angle makes the model interesting for shooters. It is for those who choose modern and cheap tripod for real estate photography. Moreover, adjustable leg angles and flexible center column are awesome. Do you want to buy one of the best real estate tripods? Then think about this model that is good both for property and landscape photography.
Pros
Good price
Strong construction
Fast positioning of the center column
Adjustable height
Lightweight but looks solid
Built-in tripod bubble level, ballast hook
7. Manfrotto MKBFRA4-BH BeFree
You are mistaken if you think that the compact tripod size negatively influences functionality or quality. The best lens for real estate photography together with this tripod guarantee perfect real estate photos taken at a dusk. It keeps the camera fixed in the position you need, so you can take professional real estate photos without blurriness. The solid aluminum ball head is easy to use. And you can use the high-grade construction. It is from experienced Italian specialists. Because it is quite easy to made, from carbon fiber or aluminum. Unique leg angle selectors offer maximum versatility for camera positioning.
Pros
Simple setup
Tripod can be carried in backpacks
Perfect modern design
Reversible central column
Head can be changed
8. Manfrotto MK290XTA3-3WUS 290 Xtra
The best choice for those, who prefer European quality. I recommend you one of the best real estate tripods from the well-known Italian brand. A nice bonus is that it comes with a convenient bag for carrying. Many real estate photographers like this model because it helps take photos from all angles with four leg angle positions.
Pros
Stable
4 leg angle positions are simple to adjust
Good price
Italian design
Leg locks are adjustable and made of aluminum
9. VILTROX VX-18M
Do you dream of a tripod that can exceed user's expectations? So today I offer you a perfect model as the best tripod for real estate photography. Even though disadvantages are hard to find, they are almost unnoticeable. A buyer also receives a bag for the tripod. Of course, this model isn't so famous as, for instance, Joby GripTight or ONE GorillaPod, which are the best iPhone tripods. But I recommend this model as the one with best tripod head for architectural photography.
Pros
Three-section construction enables you to adjust height from 33″ to 74
Great capacity
Convenient design
Versatile -75°to +90° tilt range, 360°pan range
Separate pan and tilt locks
Built-in bubble level indicator
10. Manfrotto MK290XTA3-2WUS
The last in the list is the Manfrotto tripod. The brand is known as a producer of high-quality and reliable equipment for successful photographers. In addition, the 3-section model has aluminum leg-locking levers, which you can easily adjust. It's the best choice for creative real estate photographers, who need 4 leg angle positions. And the rapid center column adds flexibility and extends the min-max height range.
Pros
Fine design
Strong construction
Minimal weight
The fluid head is smooth and crisp
A bag as a gift
Stable without wobbles
High and durable