Adetailed image can show every single pixel. But, the photos lack of details can't do so. Again, your image quality can suffer badly for many exposures, tones, temperatures, shadows, gray & white balance. Many of your images may lack of details for over and under exposures. Too white images lose the details and also black images lose desired details. Black images on white background or vice-versa often perform well. Both, the images cannot serve purposes properly. You may take a lot of images, but neither is perfect, nor fully lost. You here can get the best one by our photo blending service in Photoshop. We provide this service taking the best parts from every photo and blend by various photoshop tools like automate blending, focus tacking, masking, etc. We also apply photo retouching techniques to get more vivid & clear photos. Thus we can bring the details in every photo for you.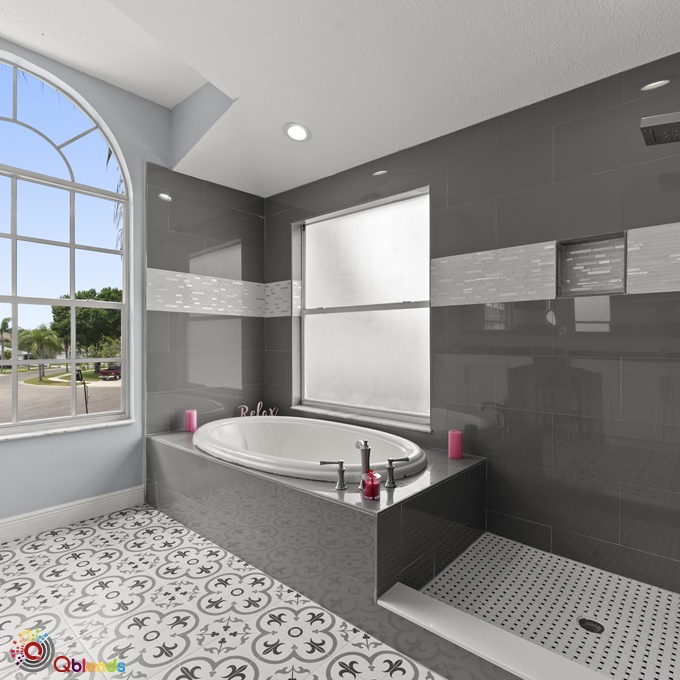 It is our Qblends's mission to turn your photos into magic images. Then our photo editing experts use to blend a sequence of images to produce a consistent, clear, and crisply high-quality image of a property. We will be the upright place to enhance your images with real estate photo blending services. With professional real estate photography experts, we assure to provide effective services that can pull potential buyers for your property.
Color Exposure Correction
One of the challenging and major tasks in the real estate photo blending services is getting the right color in the property images. At Qblends, we offer broad-ranging color correction services to adjust the colors and hues of images and balance the neutral colors to offer richness in the image.
Image Bracketing
Image bracketing service refers to using several images of the same scene or property that are captured in a varying flash, white balance, and exposure to create an outstanding image of right exposure. So, multiple images are overlapped to get an image with perfect white balance values and exposure.
Perspective Correction
Perspective correction service in real estate photography refers to rectifying the walls, lamp posts, vertical edges, columns, and other structures in the image which appear slantwise due to some distortions in the lenses. We also offer other lens distortion corrections such as geometric distortion, chromatic aberration, and vignette to ensure that your real images are enticing and beautiful.
Image Enhancement
After blending your real estate properties, we also improve their feel and look. By trimming unwanted objects, lessening the noise, correcting color casts, and straightening horizons, you will get perfect photos as you wish.