Today, Qblends will explain how to edit an exterior from a twilight real estate photography shoot. So, no supplementary lighting here. Rather, it was timing the light, good old bracketing, and basic post-processing.
The Raw Conversion
For ambient images, the RAW conversion is crucial. It is usually a bracketed for 5 exposures, 1 stop apart. From experience, we knew the lightest exposure was useless, so we trashed it right away. We then treated them in Lightroom with our usual Lightroom presets. That article is well worth your time.
We could've blended them within Lightroom using the Enfuse plugin. But we had to export the files eventually for Photoshop work anyway.
Manual Blending
The majority of the time, Enfuse creates great blends. But not this time. It was too dark, with a useless dynamic range. It would require a redundant step to boost the brightness. So we ditched it, and instead picked the 3rd bracket for my base exposure. From here on, it was all manual labor in Photoshop.
1. Fixing the Blown-out highlights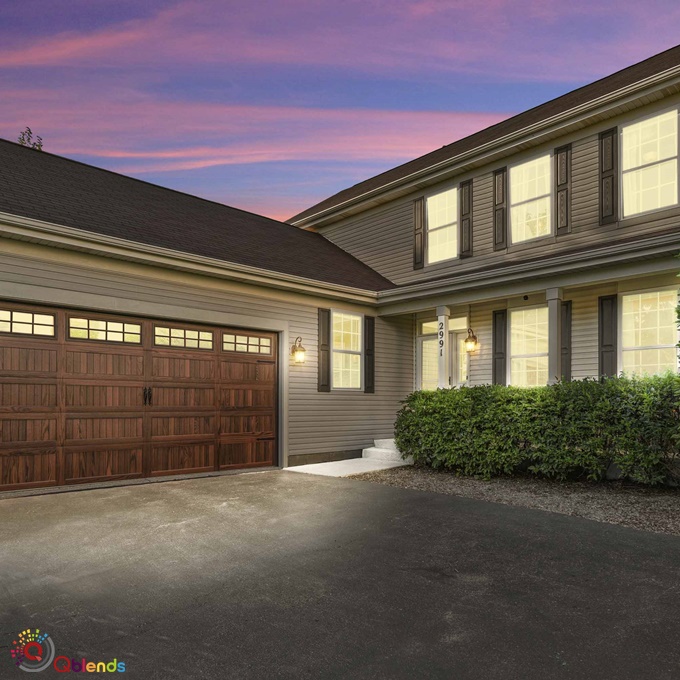 The highlights in this shot weren't bad but still needed fixing. What's the best way to recover blown highlights in this situation? Use layer masks to blend in detail from a darker exposure. Due to the abrupt contrast change, we had to be careful with our brushwork.
2. Adjusting the color of the road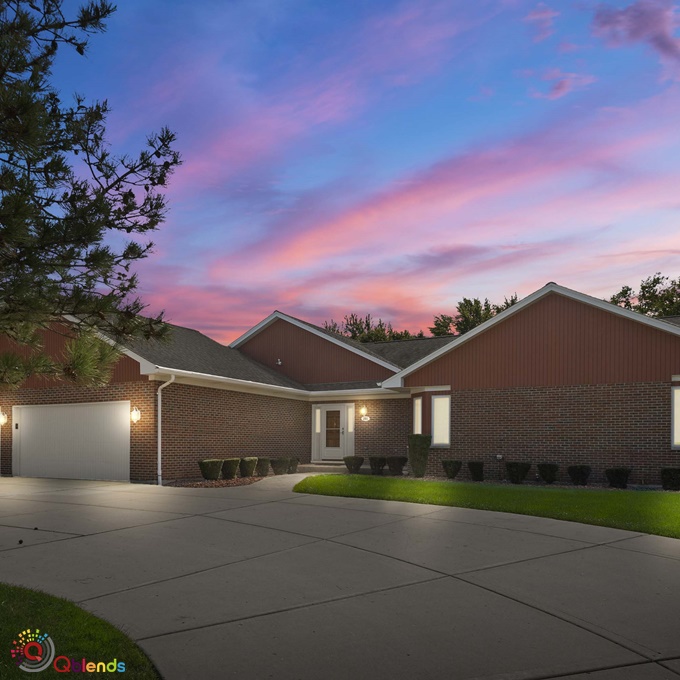 The asphalt of the road was too blue for my taste, and we found it distracting. Back in Lightroom, we warmed up the 3rd bracket even further – this time to 6200 K. We then exported it again and layered only its bottom portion onto my working image:
3. Adding more Glow with color dodge
The Color Dodge blending mode is amazing at enhancing – or even creating – lighting effects. Just don't go overboard, since it's a double-edged sword. Learn how to unleash its full potential, all the while maintaining control.
For this twilight shot, we augmented the reflections on the pavement. We also intensified the spill from the gate lamps. The light-bathed windows, facade, and porch received a slight boost, too. Yes, delivered through controlled strokes, Color Dodge made a glowing difference.