To help you navigate among the best HDR softwares for real estate photography, I have prepared a brief description of three popular options.
If you choose Adobe CC, then as part of the Photography Plan you get two powerful titans in the field of photo editing – Lightroom and Photoshop. Together they are an incredibly effective tandem.
If you are engaged in real estate photography, then you will certainly appreciate the wide selection of photo editing tools . Adobe does not contain automated tools to speed up HDR photo editing. But you can do everything on your own.
Pros
Unlimited picture editing options
An integrated stock library
Many tutorials
Compatible with various image formats
Photomatix Pro 6
This is a good program for HDR real estate photography as it contains some features that are especially important for this type of images. Photomatix Pro contains several useful presets that will help you create amazing HDR photos.
You can easily mix rendered pictures with source files. For these purposes, you can use two presets – 'Interior' and 'Interior 2'. HDRSoft team designed them specifically for HDR real estate (interior) photography.
Pros
Special tools for tone mapping
Natural and realistic HDR
Batch photo editing for HDR time-lapse
The intuitive interface is one of the undoubted advantages of Aurora. Aurora HDR is a photo editor focused on creating high-quality HDR merges from image brackets. With HDR-specific tools like HDR Denoise and HDR Structure, among a variety of others, Aurora is recognized as the world's best HDR software by photographers around the globe. The improved responsiveness and overall speed that can be noticed in the new version of this software make it a good app for HDR photo editing. You may view images in real time. It will be easier for you to control all steps during photo post-processing.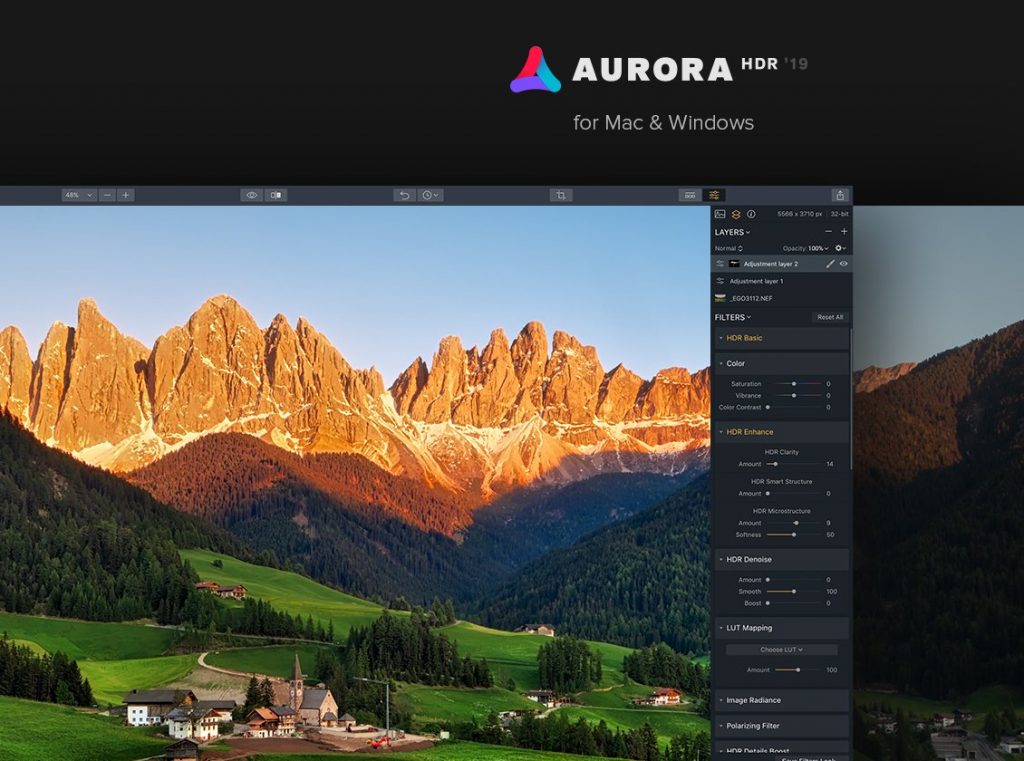 Pros
User-friendly interface
Works well with Lightroom or Photoshop